First of all, I want to extend my condolences to the families that have lost loved ones on this flight. If you are a fearful flyer, this incident naturally causes concerns and brings up a lot of questions. It's important however to separate facts from fiction, or, as we call it here at FearlessFlight®, the stories you might tell yourself that flying just isn't safe and why your anxiety is indeed justified.
Here are the facts, or what we know at this early stage. Below that, I will address the questions that we have already received and that you may have.
On 5 February 2020, a Boeing 737-800 skidded off runway 06 while landing at Istanbul-Sabiha Gökçen International Airport, Turkey.
The 737 went past the end of the runway (3000x45 m in length), falling down a steep embankment (90-120 feet) before coming to a stop meters from a busy multi-lane highway.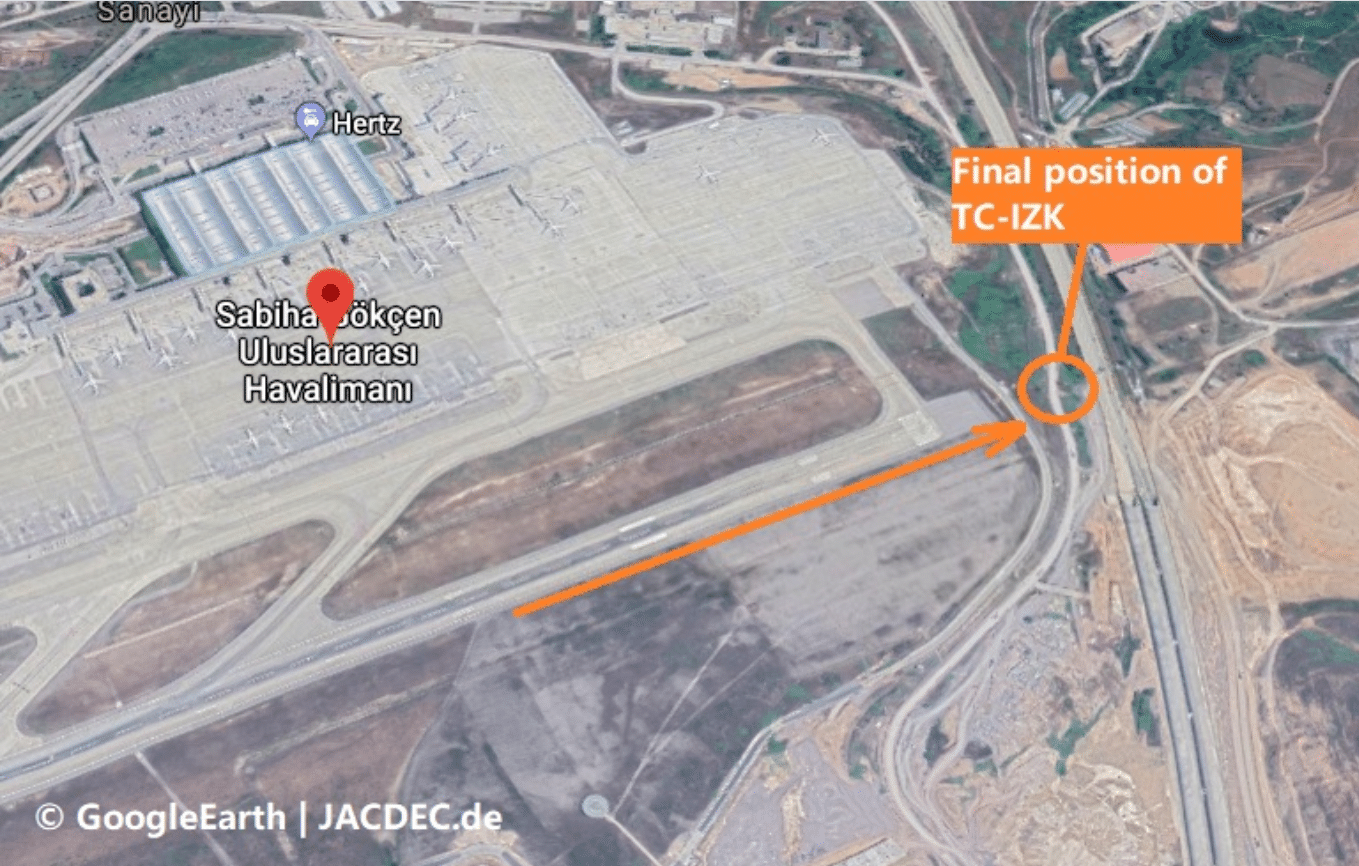 The Boeing 737 was trying to land in heavy tailwinds and rain. The plane couldn't hold on the runway due to poor weather conditions and skidded for around 165-200 feet.
The fuselage broke into three parts and caught fire. Firefighters and ambulances were dispatched to the scene immediately after the accident.