First In A Series From Capt. Ron's Case Files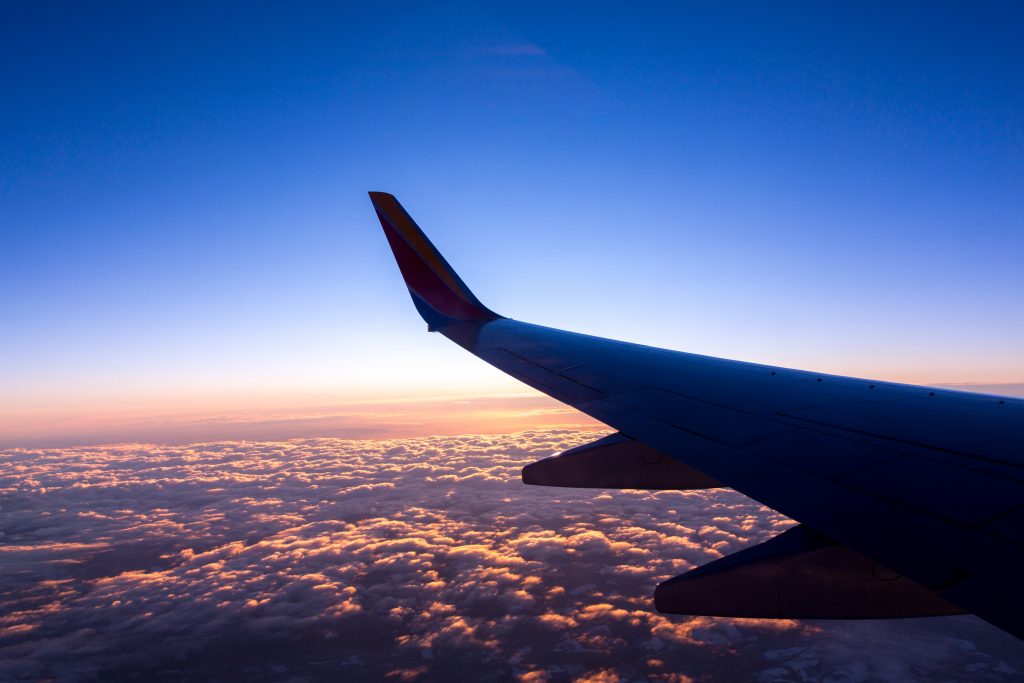 The odds of dying as a passenger on any given flight with one of the world's major airlines is 1 in 4.7million. To say that these odds are heavily in your favor is an understatement. And yet, many airplane passengers, about 1 out of 6, range from having nervousness to full blown phobias about flying –
Kathryn DeWolf is no different and this is her story.
From the FearlessFlight Case Files:
Name: Kathryn DeWolf
City: Detroit
Age: 25 years
Education: Bachelor's Degree
Occupation: Corporate Human Resources
For Kathryn, the greater part of her fear is related to claustrophobia. There are only two types of fearful flyers. I call the first category the "Technical Fearful Flyer" and the other the "Emotional Fearful Flyer" While both categories end up in the same place, namely that flying sucks and should be avoided at pretty much all cost, the approach of helping each of these two types, at least initially, is very different. Kathryn, due to her claustrophobia, falls in the second category – The Emotional Fearful Flyer.
Calming Preflight Nerves
Kathryn reached out to me on July 14, 2017 via text message after having purchased the FearlessFlight® Kit about three and a half weeks earlier. During a prior coaching call, I had encouraged her to contact me at any time. She chose this moment – she was panicking. She was at the Detroit Metropolitan Airport (DTW) waiting for a non-stop flight to celebrate her best friends' happiest moment as the maid of honor. However, none of this mattered or had any meaning in this moment. All Kathryn could think about was losing control of herself.
Having 30+ years of experience as an airline captain and working with thousands of fearful passengers for the past 30 years, I knew where to go. Ignoring where she found herself and the magnitude of the task ahead, I went straight to calming her anxiety. I asked if she had a straw handy, as this helps to focus more on slowing down your breathing, or if she had been listening to The Harmonizer™. Although she didn't have a breathing straw, she was listening to The Harmonizer™ and focusing on her breathing. Great!
In a matter of about 30 minutes, Kathryn and I exchanged several text messages. All I did was using some humor and bringing her back into the here and now. I could tell it was working as her anxiety level was going down, and she even stated as such.
Note: It didn't initially help matters that during our text message exchange, the plane was delayed arriving at the gate and then a new plane had to be dispatched due to some mechanical reason.
"We are boarding, and I am feeling positive and empowered. Thank you, from the bottom of my heart for talking to me. That is so above and beyond what you needed to do for me, and I appreciate it. I feel that I can make it through this and I have all the tools that I need. I will let you know when we land," she texted.
Happy Landings
Kathryn's flight landed safely and I heard from Kathryn the following day. She told me the flight was smooth and she was relieved to have gotten to her destination.
About a week later, on July 22, 2017, I received another text message from Kathryn. However, I could not believe it was the same person!
"Hi Captain Ron, we are flying back from SFO today. I am about to board and feeling great. If you'd like to debrief, I should be home around 5 pm EST. or any other day, just let me know."
Wait… what? Where did the panicked, fearful flyer, that I had heard from the week before go? Now, I am hearing from someone who is confident and needs no reassurance to get on the airplane. I just had to know more about her journey, so I took her up on her offer to debrief and spoke with her later that same evening.
First installment in a multi-part series.