Aviation news articles and stories we curate for you
Capt Ron introduces each article and shares his thoughts as to why he recommends it's relevant to you, the fearful flyer.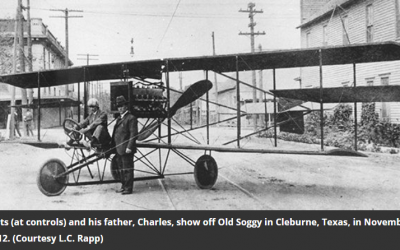 "...When You Really Needed FearlessFlight®..."   "Capt Eric and I thought you might get a kick out of how far pilots have come since the first FAA license was issued.   I often say, "This ain't Orville and Wilbur's airline any more."   I use that to note the vast...
read more
Subscribe for More Great information for fearful flyers!
If your goal is to overcome your fear of flying, stay connected with FearlessFlight® and let us give you news you can use, including tools, tips, strategies, case studies and more!